Jenny Packham is a Wedding Dress designer from the prestigious Central Saint Martins College of Art, Jenny Packham's glamorous celebrity clientele includes Keira Knightley, Nelly Furtado, Eva Longoria, Sarah Jessica Parker, Beyonce and Mariah Carey. Honored in Los Angeles as Hollywood Style Designer of the Year, International Couture Bridal Designer of the Year 2007 and British Bridal Dress Designer of the Year 2008, Jenny Packham's luxury design house is world renowned.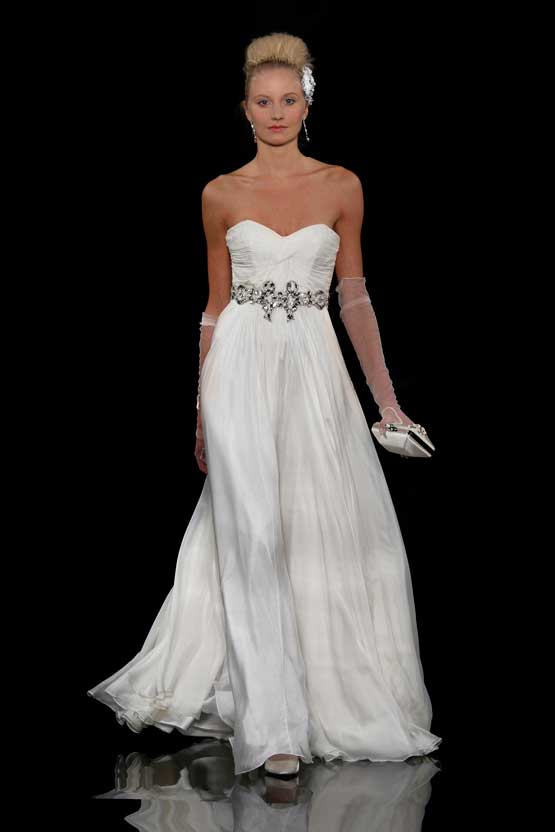 Jenny Packham's regular design presence on the red carpets of Los Angeles infuses the Hollywood crowd with the glamour they adore. Her designs have been selected for stylistically acclaimed and Oscar nominated film and television productions including Sex and the City, The Devil Wears Prada, James Bond Casino Royale and Die Another Day.
Her presence in some of the world's premier Wedding Dress Shops reinforces her international appeal and demand. Jenny Packham has fast become one of the UK's most regarded designers with not only creative talent, but commercial success.
Here at Wedding Days of Cheltenham we have a fabulous range of Jenny Packham Wedding Dresses , just give us a call on 01242 224965 or drop us an email.