MAGGIE SOTTERO is one of the most recognized and sought after bridal gown manufacturers in the world. A 2010 DEBI HALL OF FAME INDUCTEE, Maggie Sottero has been honored to receive numerous additional bridal industry awards including: SIX DEBI AWARDS, NINE DESERT ROSE AWARDS, TWO DIVA AWARDS, THREE DALLAS ROSE AWARDS, THE UK BRIDAL BUYERS AWARD, WEDDING IDEA'S BEST DRESS DESIGNER AWARD, and THE RETAIL BRIDAL WEAR ASSOCIATION AWARD, as well as nominations for a host of others.
Maggie Sottero's Mission
Maggie Sottero's mission is to make dreams a reality for every Maggie Sottero bride by delivering innovative designs, superior quality and best-in-class service.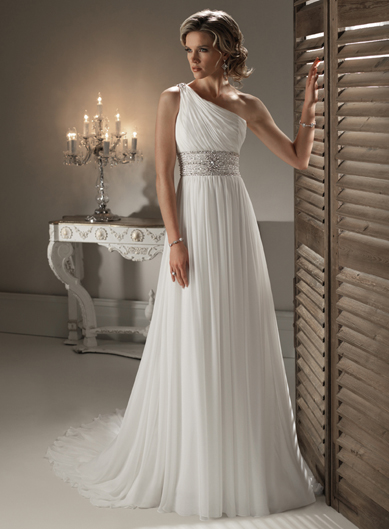 Discover the Maggie Difference
Designing, producing and delivering the highest quality products is integral to the MAGGIE SOTTERO Wedding Dress and company mission. An innovator in the industry, Maggie Sottero creates luxurious wedding dresses, off-the- runway looks catering to brides of all styles and preferences. With Maggie Sottero, the bride experiences the renowned, signature Maggie wedding dress fit, the highest quality fabrics, superior construction, hand sewn embellishments, Swarovski crystals and figure flattering stylization at affordable prices. Maggie Sottero makes dreams come true for every Maggie bride.
Here at Wedding Days of Cheltenham we have a fabulous range of Maggie Sottero Wedding Dresses , just give us a call on 01242 224965 or drop us an email.